How often should septic tanks and cesspits be maintained?
Septic tanks, water treatment plants, and cesspits are the most common way to manage waste water and sewerage in remote locations or in areas where mains sewer connections are not possible. However, it's important that homeowners with these systems understand how to be responsible to ensure a good longevity of their systems.
It is generally recommended that tanks are emptied or maintained once every 6-12 months, however this figure is determined by numerous factors including build design, capacity, number in the household/property, soakaway, the water table and local ground saturation.  It may be a factor to consider if proposing a housing extension for regular guests or transforming outhouses into accommodation.
Are septic tanks being banned?
UK Laws regarding septic tanks are changing in 2020, and the information given on this can be difficult to interpret. A short answer is no it will not be banned, but any septic tank which at present discharges to a watercourse needs to be modified. It isn't the tank which is the issue, but the waste which is discharging to a watercourse is no longer considered clean enough to enter the watercourse.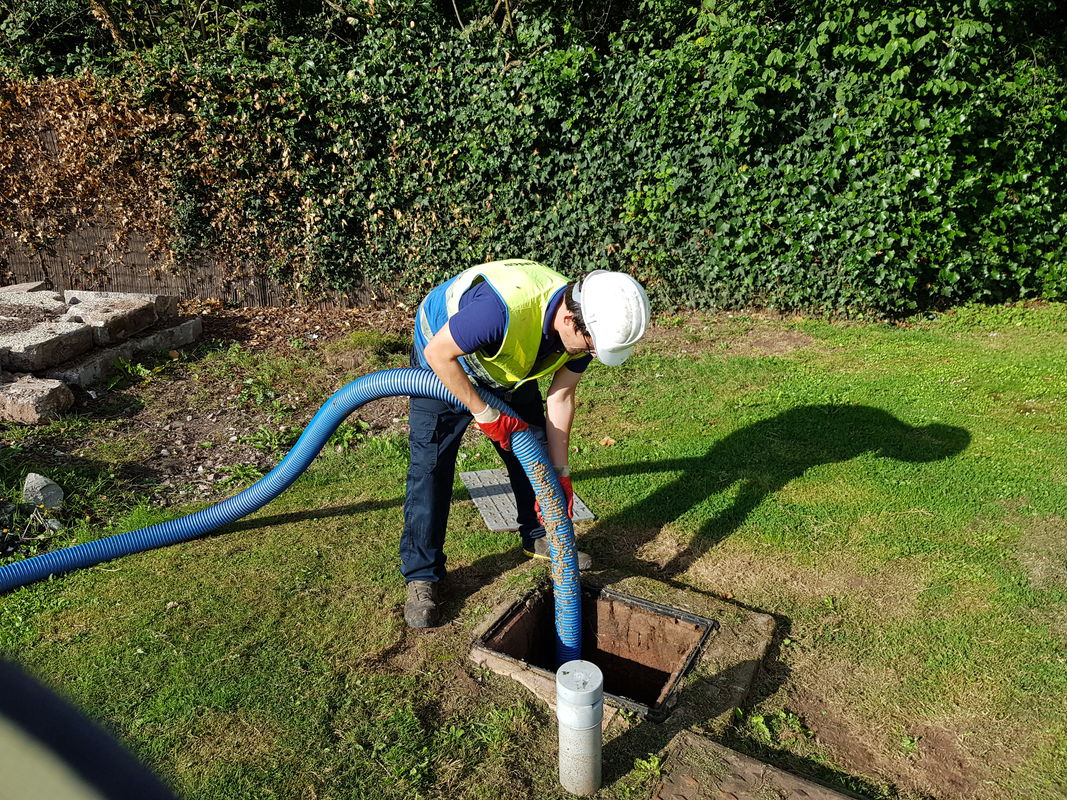 If this applies to you, there are some options below which can ensure you are legally compliant.
Exchange your current system for a Water Treatment Plant
Modify your existing Septic tank to be legally compliant
Install a field soakaway to manage the waste run off.
If you would like any advice regarding the law change, please do not hesitate to contact us on 01633 896565
Why is my septic tank filling up quickly?
There can be several different reasons for this, however with our expertise and equipment we are very competent at finding causes.
Reasons for it filling up can be any of the following:
Cracks or fractures in the tank. Depending on the ground percolation, instead of this allowing water to escape it allows water to ingress into the tank.
Poor joints, cracks or fractures in pipework flowing into the tank. This could be an unknown and unexpected addition to the volume within the tank filling it quickly.
Soakaway failure. Soakaways do have a lifespan, and depending on numerous factors will be determine when that is.
Ground saturation. If the ground is very saturated due to either high levels of rainfall or a high-water table, it can allow water to flow back into the tank through areas such as the soakaway (if installed). The best way to determine this is a ground percolation test.
We can deal with and help manage any of the above, so if you would like us to help please contact us.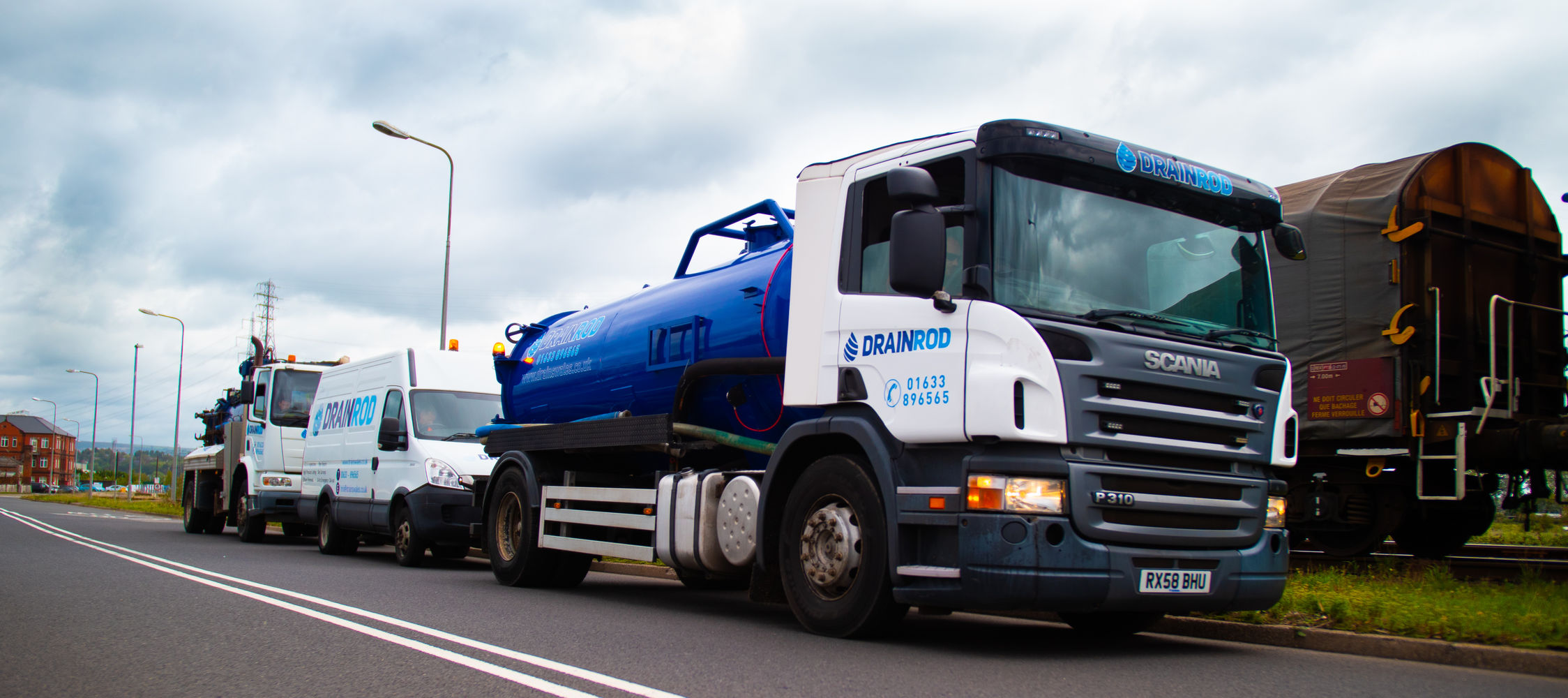 Why choose Drainrod?
We have been managing cesspits, septic tanks and in later years water treatment plants in South Wales since 1977 and was one of our first core services offered by our business. We have a fleet of vehicles, so depending on the requirements we can ensure we have a vehicle to access your property and remove the correct amount of waste.
All waste taken from your property is logged appropriately and legally compliant Waste Transfer Notes are supplied. Waste is disposed of at an appropriate authorised disposal facility; depending on the waste collected and location will determine the disposal site used.
Drainrod Ltd are a registered waste carrier and have been since 1977 with no environmental enforcements or advisories against our licence during this entire period.
Septic tank repairs and inspections
It is more common now people are finding faults with their tanks, we can offer tank inspections by confined space entry or by external viewing utilising specialist infrared CCTV equipment with the ability to view inside poor light chasms, establish faults, and provide advice or quotes to proceed forwards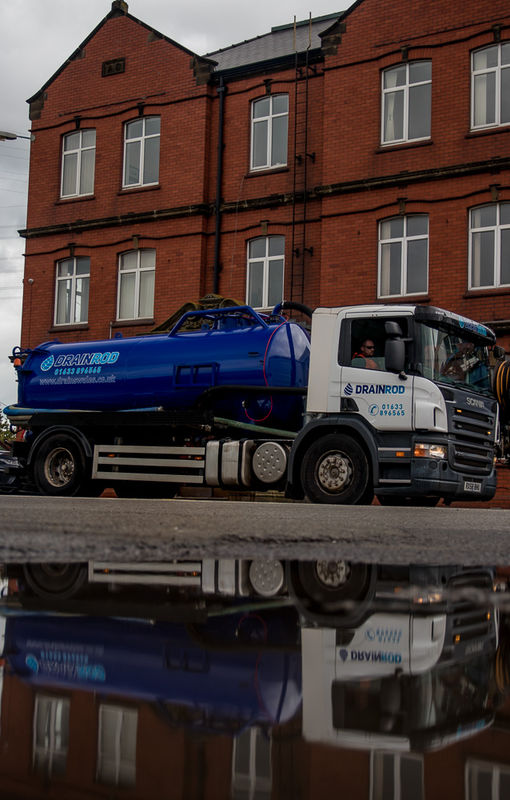 Septic tank and cesspit inspections
We have recently invested in specialist surveying equipment to deal with dark chasms where light struggles to reflect. The infrared camera system is used to identify potential failures of the tank, cracks or fractures. Any of these faults could cause your tank to be either illegal, or to allow water ingress meaning your tank is filling quicker than usual.