The effects of blocked drains
Drains block up all across the UK, and regularly! Whether it is for domestic or commercial customers, Drainrod Ltd has the ability to provide a comprehensive service to fulfil your requirements.
Drainage issues can not only be inconvenient but can also be hazardous to those in the vicinity or animals in the local area, and that's forgetting the unpleasantness of it. Toilets full to the brim, sinks overflowing, showertray's gurgling, and gully pots smelling are all symptoms of blocked drains and depending on the situation it can often lead to sewerage flooding within your home or business.
Drainrod has been operating since 1977 and is well versed in all manners of drain unblocking and pipe cleaning. The equipment and vehicles at our disposal rival none and allow us to successfully clean and unblock any drainage from 25mmØ to 2mØ. Combine this with specialist man entry culvert cleaning, and the diameter we can service extends even further.
Types of domestic drain blockages:
Blocked drains/sewers
Overflowing manhole
Blocked toilets
Sinks unable to drain
Gurgling from the drains
Washing machine flooding
Blocked sinks
Shower tray overflowing
How will Drainrod unblock our drains?
No two drains are alike, and with our wealth of experience we have nearly seen the lot! We will utilise one of our vehicle mounted jetting units to undertake High Pressure Water Jetting (HPWJ) on your affected drainage lines to tear apart blockages. The build up can be caused by Wet Wipes, foreign objects being flushed, poorly designed drainage lines or failing drains to name a few.
Another method of drain cleaning is by Electro-Mechanical Cleaning. This utilised high powered motorised cables stored inside of large drums to "dry clean" pipework by aggressively grinding, tearing, and polishing pipework. This can be useful in areas which may be sensitive to adding high volumes of water. It is especially useful to deburr cast iron pipework like soil stacks which have corroded and have constricted internally.
If the blockages are very bad, we have the equipment to handle it. Utilising professional vacuum pumps we can remove sewage or fats directly from the source of the problem whilst jetting to manage levels preventing flooding when we add water to the system.
When arriving at your property our engineers will evaluate the situation and using their skills and expertise along with our specialist equipment we will then be able to create a plan and ultimately resolve your drainage issue.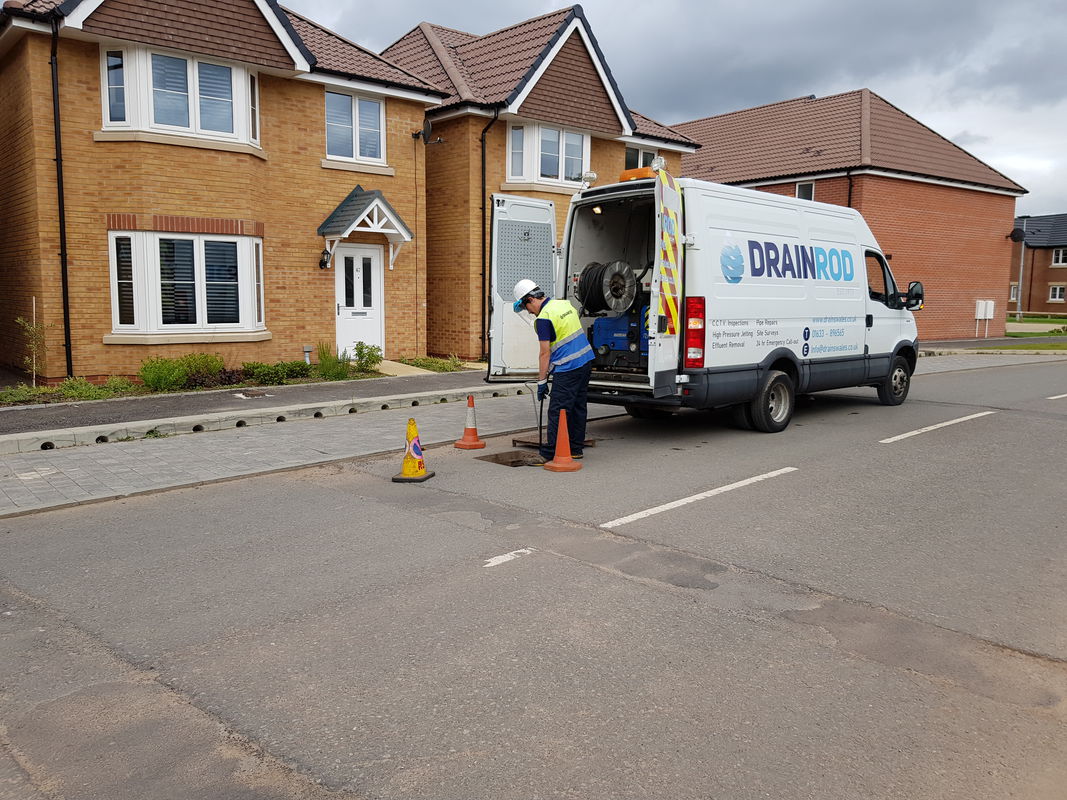 How to avoid getting a blocked drain?
Despite the drainage systems within the U.K being developed to a high standard, they are unfortunately not a wonder hole where we can deposit everything we like. Flushing or washing items down the drainage system is the most likely way you will find yourself with a blocked drain, so being careful with what goes down is imperative to maintaining your drains.
People often ask Can I flush wet wipes? The answer is no. Whether the pack says they biodegrade or are flushable, it still poses a high risk to cause blockages and issues to the water network long before they begin to rot.
The biggest culprits being washed and flushed are cooking greases, food, and wet wipes.
Try to avoid blockages by doing the following:
Dispose of food in your food waste caddy, not only will this help your drains but the anaerobic digestion will then capture methane which can in turn be transformed into clean energy.
Do not pour waste grease and oils down the sink. This will solidify in the in the lines restricting the diameter of the pipework creating choking points where blockages will occur and further solidification.
Ensure gully pot grids are installed in your grey water system, this will reduce the amount of items falling in and potentially prevent vermin from entering the line too.
Do not flush foreign objects down your toilet. This includes wet wipes, sanitary towels, Blue roll, and kitchen roll.
Ensure your hair trap in your shower is emptied regularly.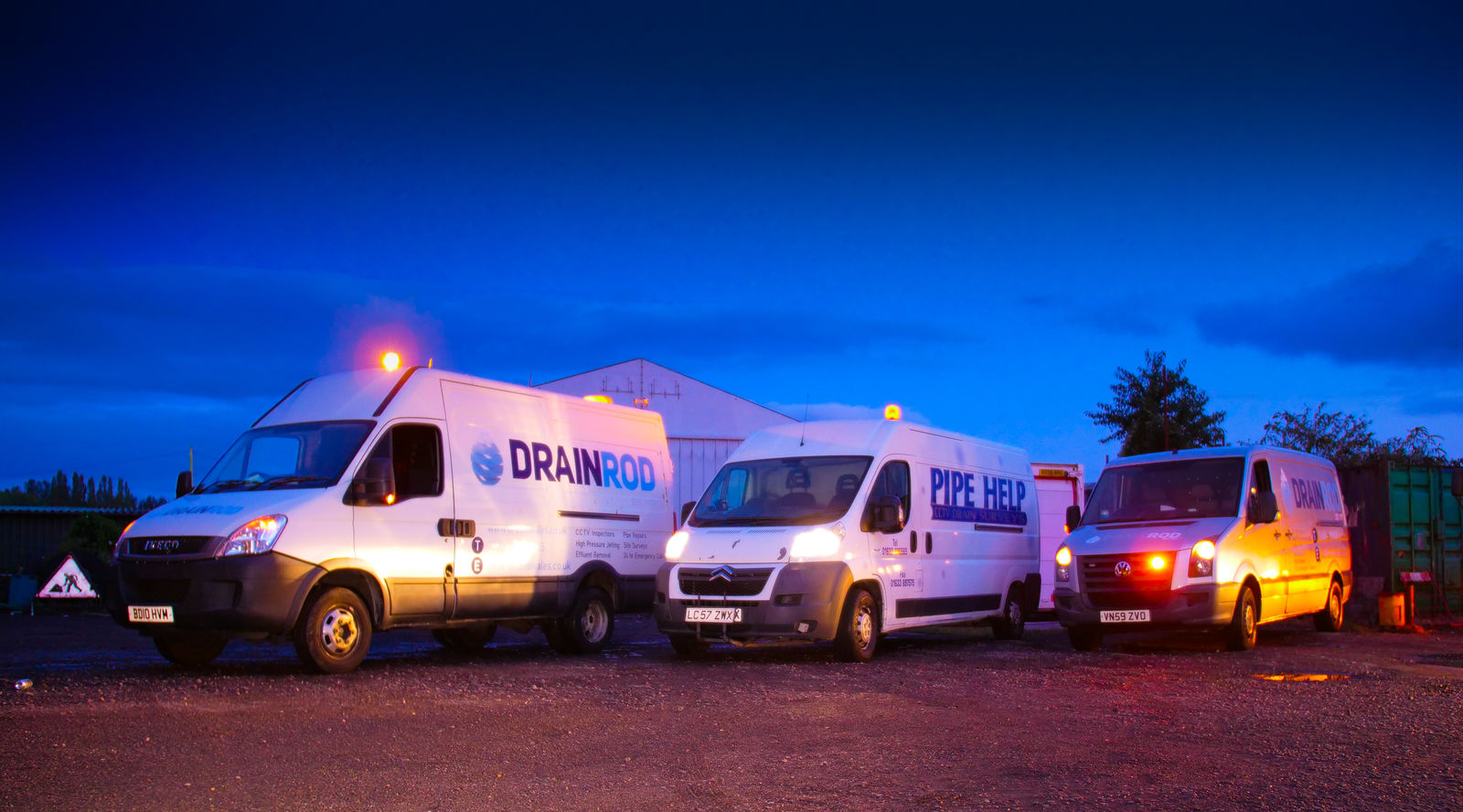 Highly trained and competent workforce
All of our staff are put through their paces with regards to training and testing.  Our staff are City and Guilds trained for Confined Spaces and HPWJ, alongside this they hold CSCS, Manual handling, working safely, SSSTS, Water hygiene certified, Asbestos Awareness and working with Asbestos (unlicensed), NEBOSH, and OS19X.
You can ensure that any individual from us will be DBS checked, in full uniform and displaying our bespoke I.D. cards, so you can ensure that your safety is our utmost concern.
If you're happy with what you have read in the above and would like to further your enquiry, please contact us for a no obligation quotation. We offer a free site visit if required and if you're just after some advice, we're always happy to help!