Pipe lining and patch repairs, what are they?
Pipe lining is a non-intrusive method of repairing drainage pipework without the need to dig trenches which can be both damaging and costly. It works by installing a sleeved pipe within the existing drain which then forms to the existing shape, strengthening the entirety of the pipe and sealing fractures, holes and displacements away
Patch repair is a very similar method to the above but it focuses upon localised repairs of 600mm-1m in length, and they can serve a variety of different pipe materials and features. They will bond and set to almost any material drainage channels are manufactured in, this includes, clay glaze, concrete, plastic, pitch fibre, cast iron and masonry. This will also serve to suit repairs which are required where ducts are used.
Before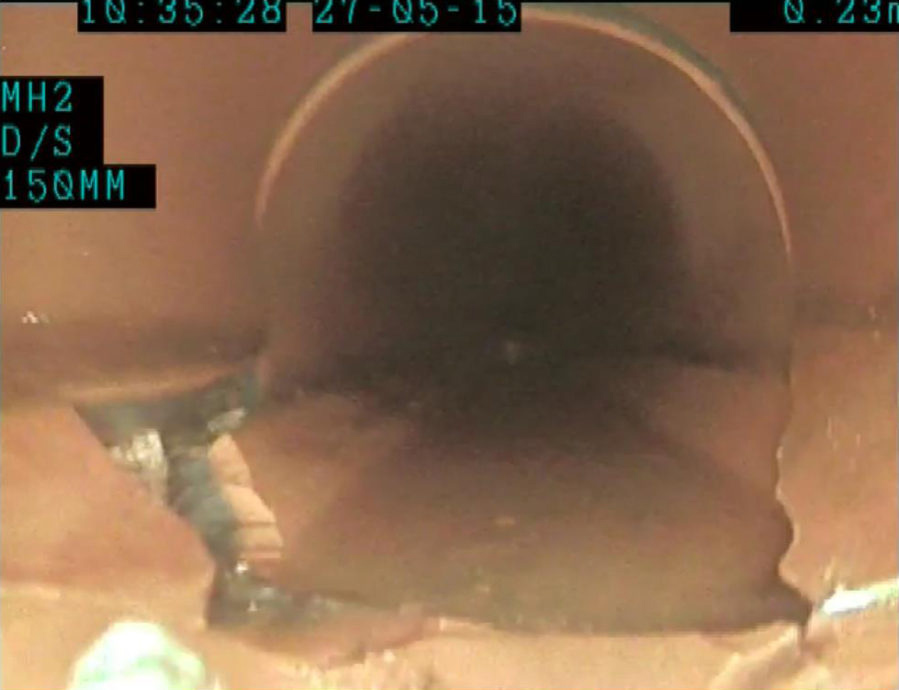 After
How does Pipe Lining work?
Here at Drainrod we host a comprehensive turn key drainage service which can provide all aspects to drainage repairs. Using one of our Pearpoint CCTV systems we will survey the line and identify the issues at hand and whether a liner or patch is suitable to your requirements. We will normally always opt to line or patch as the speed and ability homes and commercial premises can be back fully functional is normally far superior to traditional digging. The pipe is then prepared by a variety of methods which may include mechanical descaling, grinding or High pressure water jetting to get the pipe in the best possible condition prior to sealing it with a liner.
What type of pipe lining or patch do I need?
Depending on your issue you are experiencing depends on what method will be used to repair the pipework. The most traditional way is a "drag in" liner where the liner is cut to size and pulled through the pipework to be inflated to the internal circumference of the existing pipe. Another classic method is inversion where the liner is forced down the pipe using inversion drums and the liner is expanded using hot water or air.
Following these methods will also determine whether the use of robotic cutters are required to cut out lateral connections that flow into the drain to be lined.
Before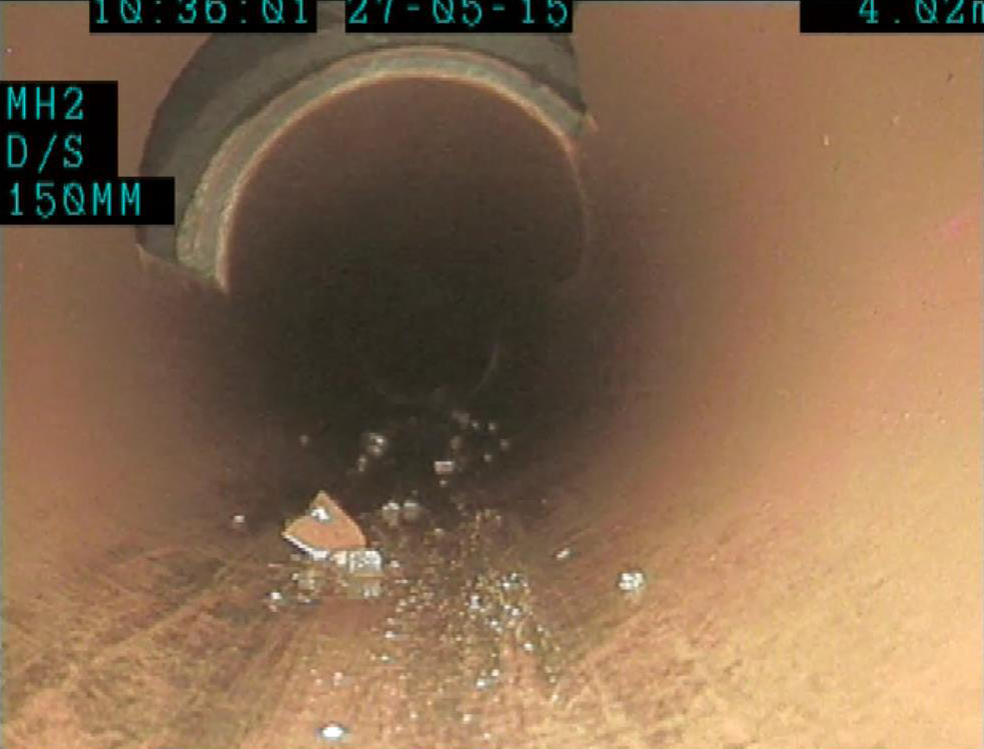 After